Notice to the Girondins! Snapping turtles, seemingly straight out of Jurassic Park, are multiplying in the area. The problem? These reptiles can become aggressive in case of danger.
Thursday, June 9, the town hall of Carcans (Gironde) published an alert on Facebook concerning the presence of snapping turtles in the region, mainly at the level of the "Lambrusse" stream.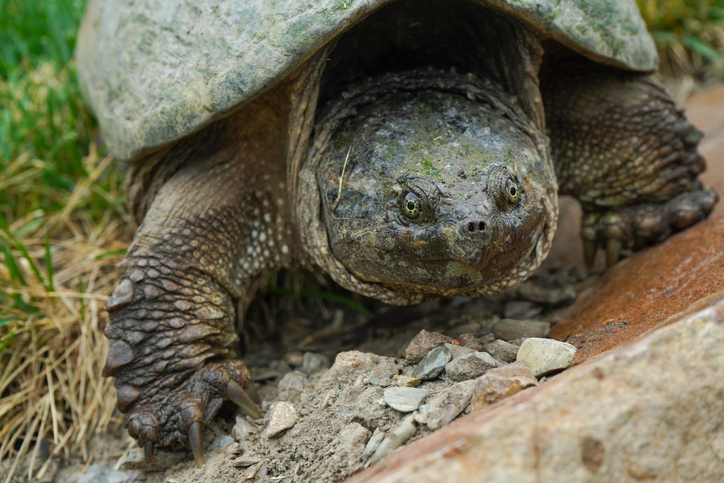 Photo credit: Istock
An invasive and dangerous species
Invasive, sharp beak, serrated scales, this species of aquatic turtle is native to the United States and Canada. It was marketed in France more than 20 years ago. As Actu.fr points out, some specimens have been released into the wild.
You may not know it, but this animal can show aggression if it feels threatened. In the event of an encounter, the town hall advises residents not to intervene: "As this is a fearsome, aggressive species that can cause serious injury, do not intervene yourself!"can we read on the publication.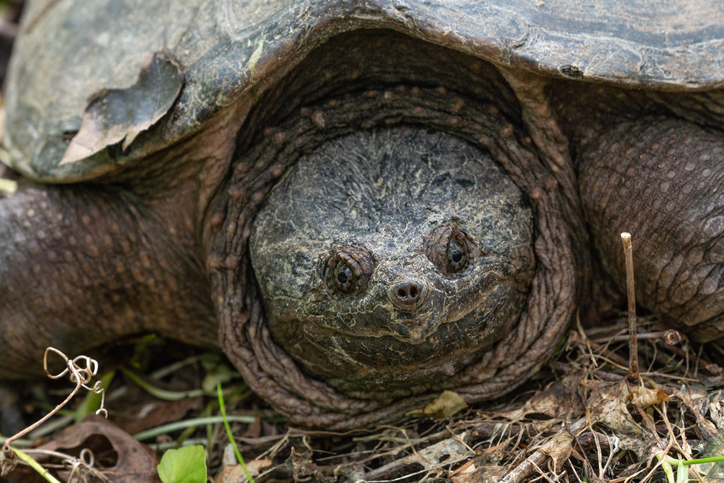 Photo credit: Istock
On the other hand, the municipality invites residents to contact Jean-Claude Pomies, former environmental inspector in Gironde. And the least we can say is that the latter knows this species like the back of his hand.
"The snapping turtle is essentially carnivorous, it is a formidable predator that attacks our local fauna (amphibians, reptiles including the harmless pond turtle, etc.). The power of his jaw is formidable"said the specialist in the comments.
According to him, the snapping turtle has adapted perfectly to the climate of the region:"She is breeding since young snapping turtles have been seen. I captured a young one in 2021 in a small fish pond in downtown Carcans".
Still according to Jean-Claude Pomies, "However, it is difficult to make a census of the number of snapping turtles that inhabit the department, as this animal is so discreet".