On May 22, Zoo Miami received a call from the Florida Fish and Wildlife Conservation Commission (FWC) that a large female Loggerhead Sea Turtle had been rescued from the Port St. Lucie Power Plant.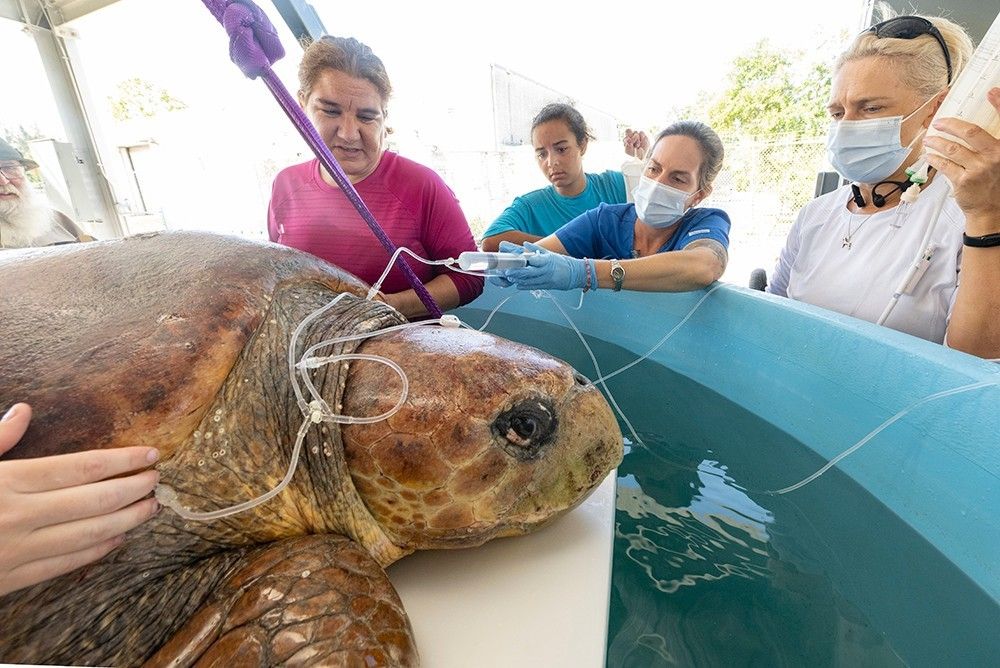 Credit: Zoo Miami/Instagram
See also
The care team rescued the turtle with a severe injury to the left front flipper, leaving only exposed bones and torn flesh. According to the various experts who were able to analyze the turtle, it would have been the victim of a shark attack. Zoo Miami's recently built sea turtle hospital having recently passed inspection and received approval to house sick and injured sea turtles, it was decided to transfer the injured animal to the zoo for there he is treated and rehabilitated.
When it arrived, the turtle weighed 175 kilos and was missing most of its left front flipper, except for the humerus. In addition, after a thorough examination, including ultrasound, it was found to be laden with eggs. By Tuesday morning, she had deposited more than 100 eggs which were carefully collected to be transported by Miami-Dade Parks Sea Turtle Conservation Program staff with FWC approval and inserted into an artificial nest for incubation.
After examinations including a blood test, X-rays and an ultrasound, the turtle, named "Baymax", was medically prepared to go to the operating room. The ultrasound revealed that she still had dozens of eggs inside her and some of them emerged during the surgery. They were carefully placed in a sandbox to be transported safely like the others.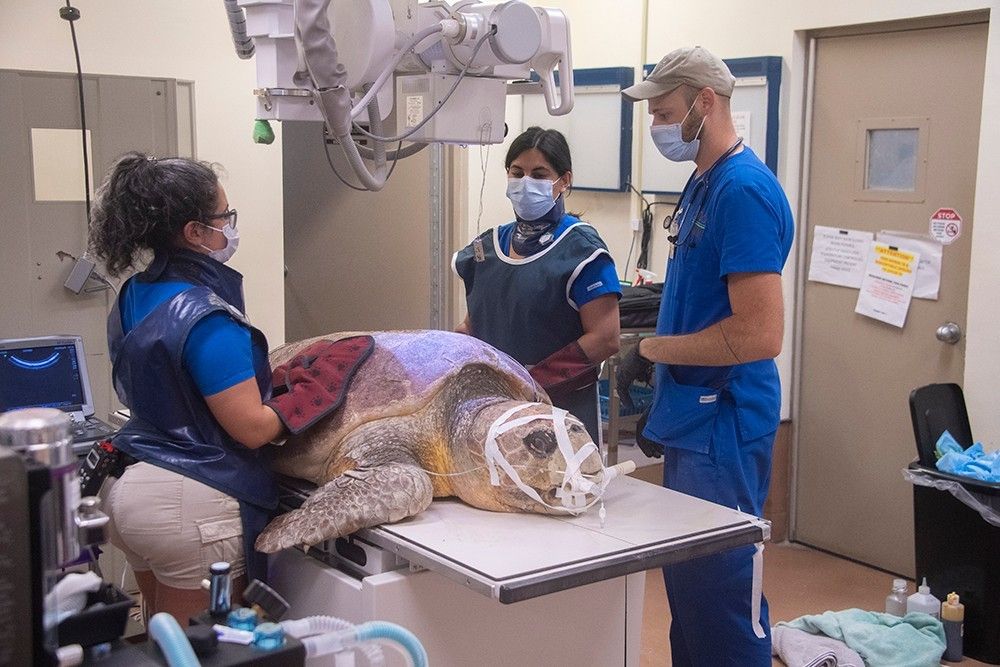 Credit: Zoo Miami/Instagram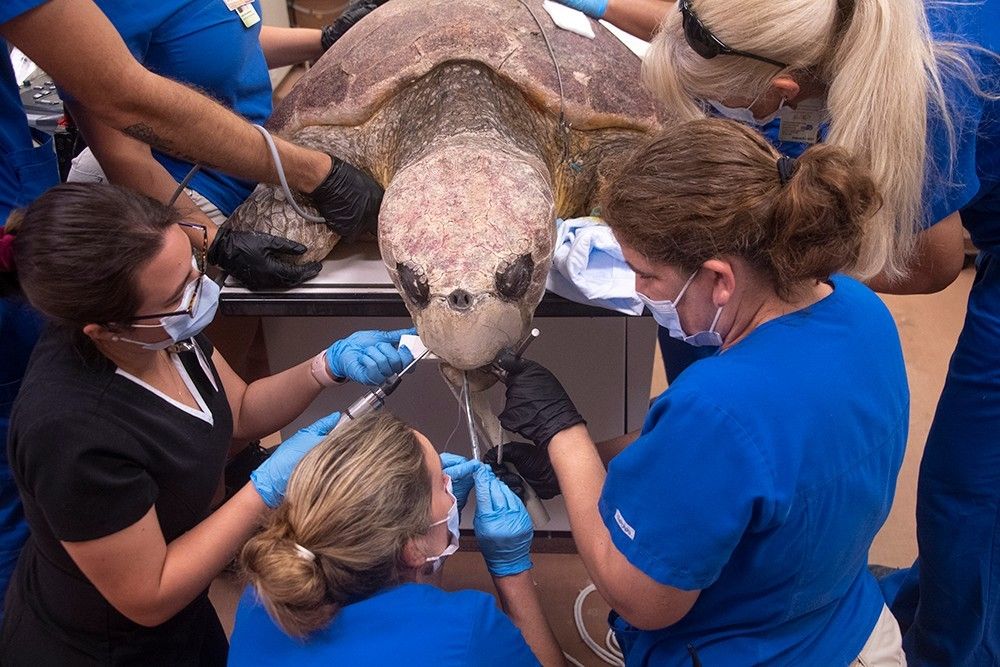 Credit: Zoo Miami/Instagram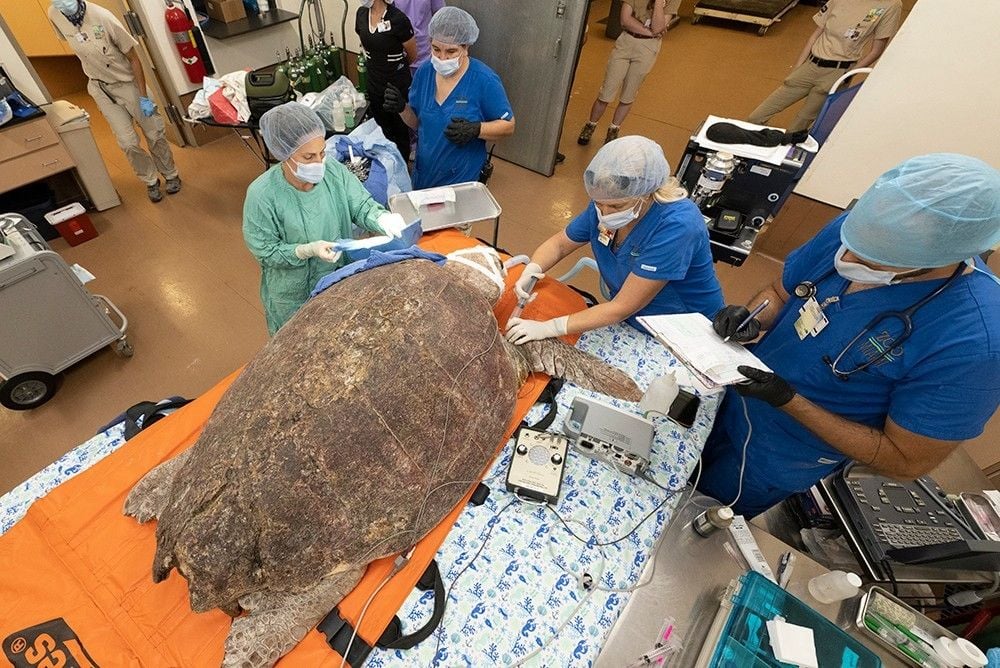 Credit: Zoo Miami/Instagram
A recovering turtle
The main goal of the operation was to remove the damaged bone and treat the amputated limb in a way that would prevent infection and give this 50-year-old reptile a more stable path to recovery. The entire procedure took several hours and was led by Dr. Marisa Bezjian, Zoo Miami's associate veterinarian, assisted by Dr. Gwen Myers, Zoo Miami's chief veterinarian.
And finally, despite complicated times, Baymax has a great chance of overcoming these injuries in order to find wildlife again within a few weeks thanks to all the people who participated in his rescue!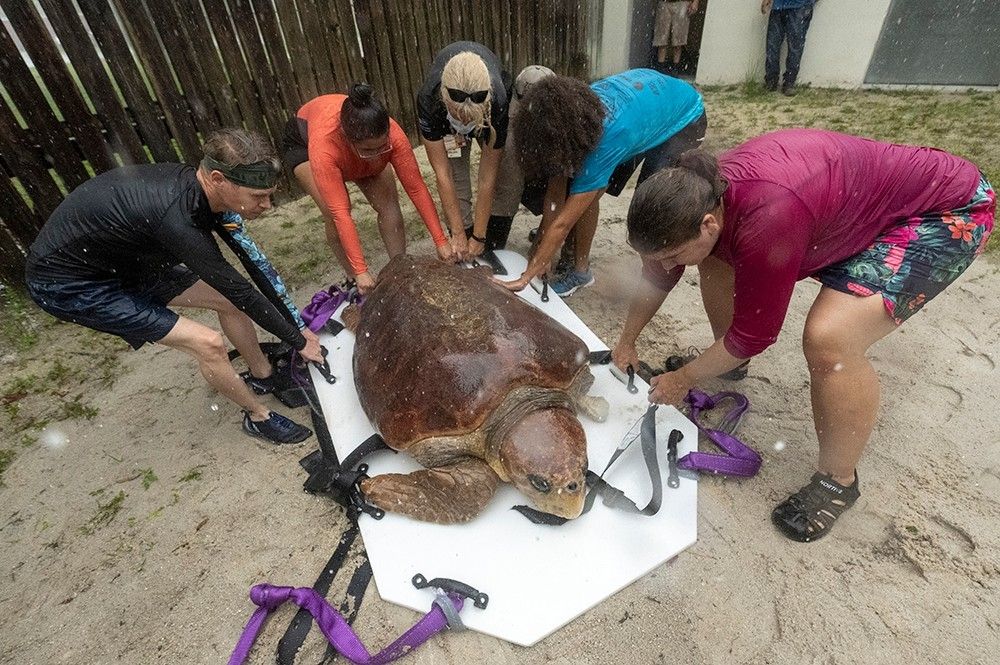 Credit: Zoo Miami/Instagram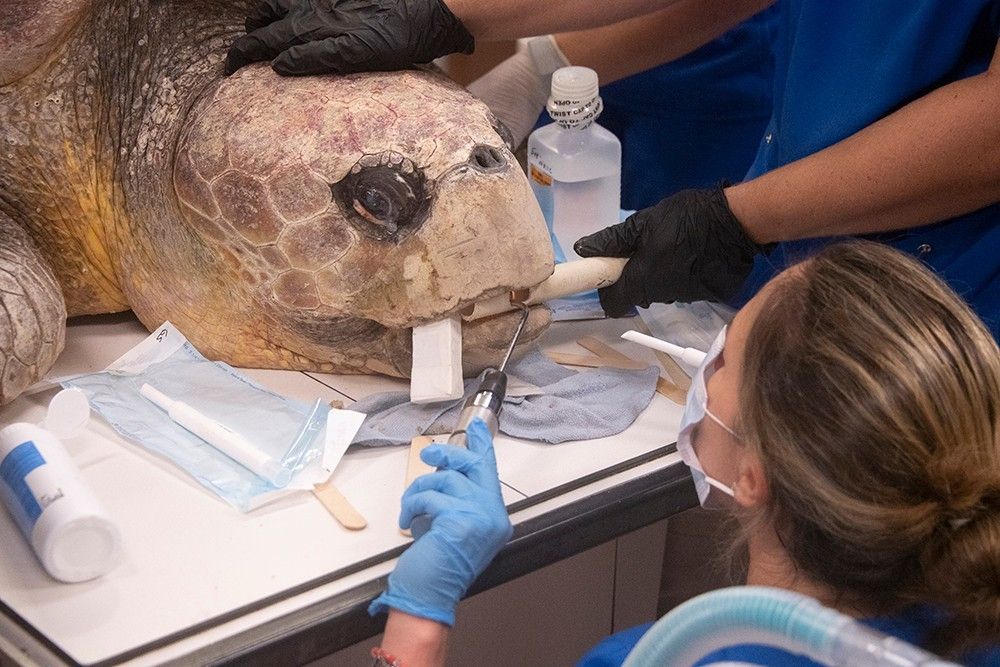 Credit: Zoo Miami/Instagram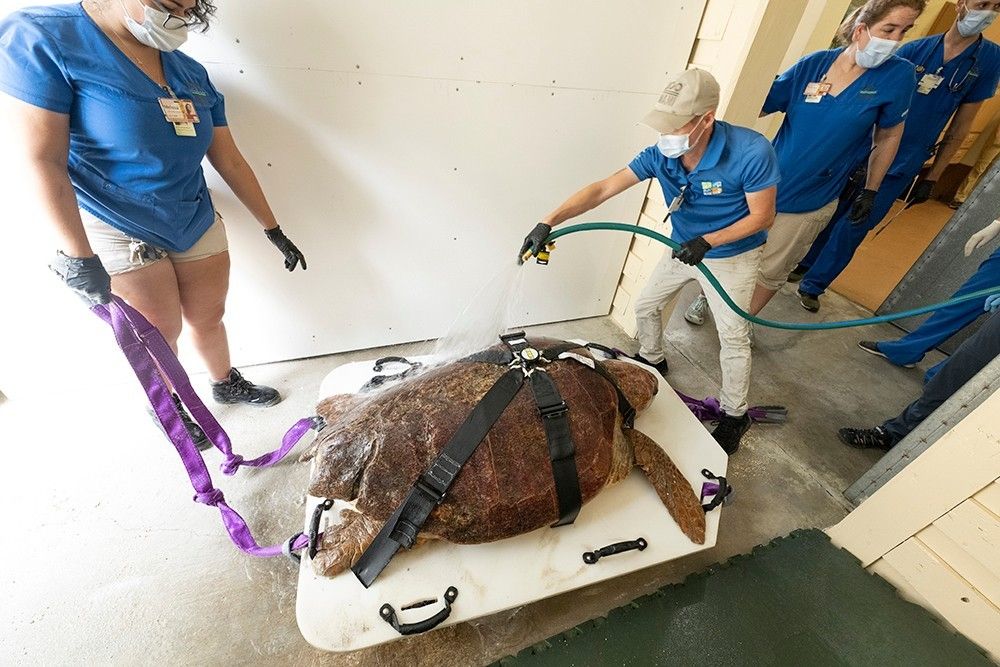 Credit: Zoo Miami/Instagram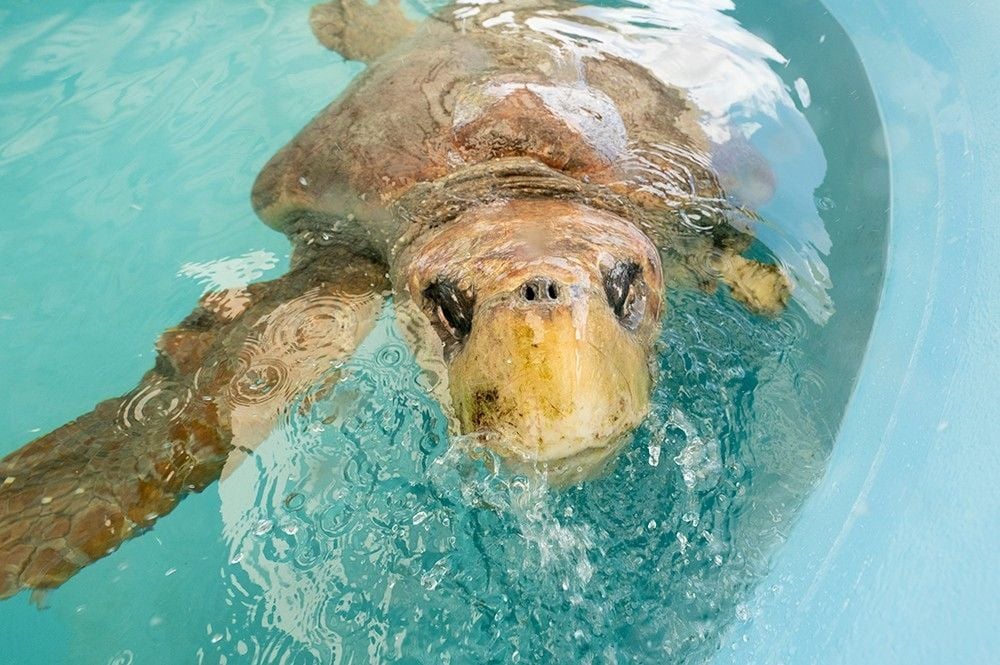 Credit: Zoo Miami/Instagram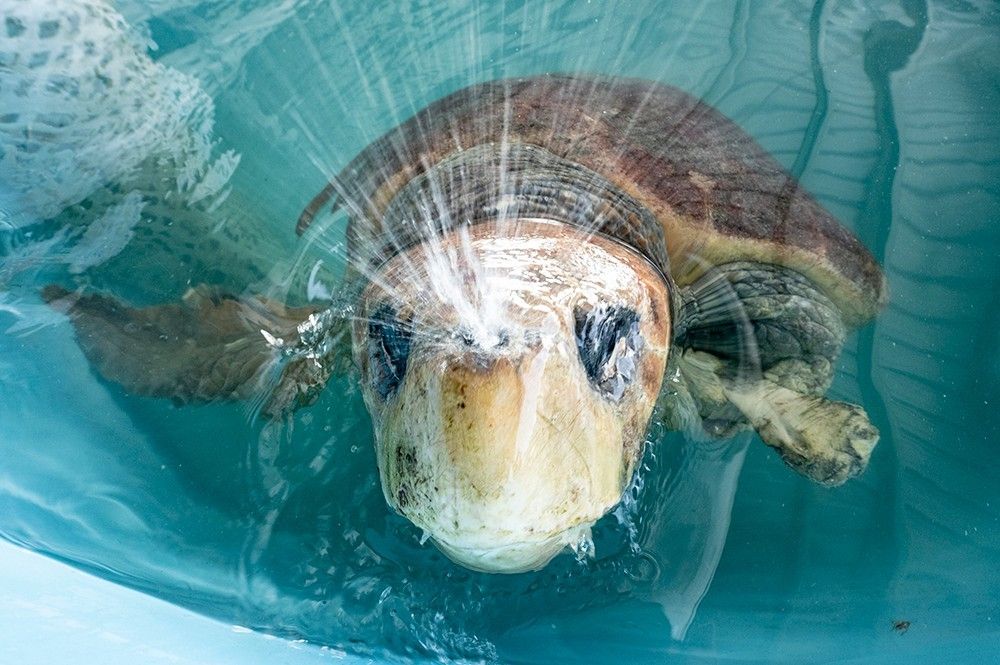 Credit: Zoo Miami/Instagram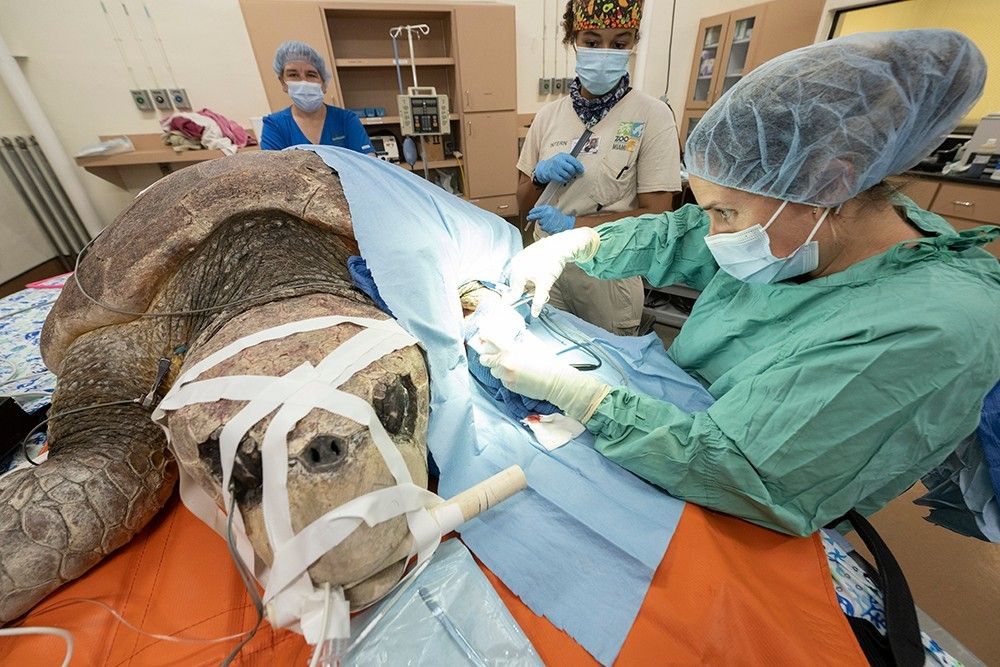 Credit: Zoo Miami/Instagram